Articles Tagged 'Clear Channel'
Hivestack makes big push into U.S. with Clear Channel
Inventory that reaches 100 million people monthly is now available through the Hivestack SSP.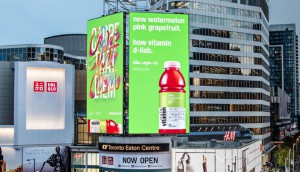 Clear Channel acquired by Branded Cities Network
President Adam Butterworth says the new ownership allows Clear Channel to zero in on more rapid growth and geographic expansion.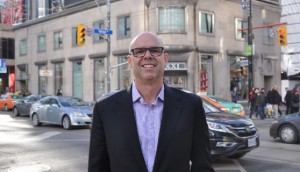 Bill McDonald joins Clear Channel as sales lead
The industry veteran will oversee the national sales team for the OOH company.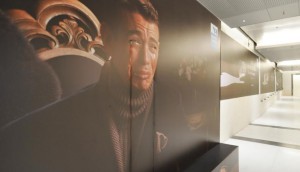 Spotted! Dairy Farmers of Canada create OOH waterworks
The crying sign at Union Station is part of a new campaign focused on product quality for the national organization.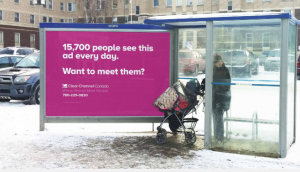 Clear Channel paints Edmonton pink
The OOH company has added a little colour to the city's streets, aiming to make its presence known to commuters and advertisers with its new transit contract.
OMAC updates industry inventory mapping tool
Users can now access and geo-locate 90% of the OOH inventory across Canada.
COMB adds to its membership
With the addition of Clear Channel Canada and Thom Partners, the membership-based body has grown its roster and expanded its measurement capability.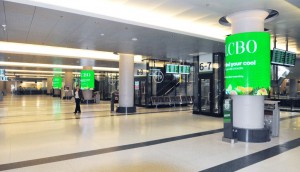 Clear Channel's digital wraparound columns
The OOH co has put up digital screens that wrap around columns in Toronto's Union Station.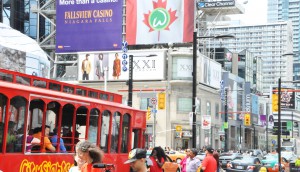 Clear Channel upgrades Dundas Square screen
The OOH company has updated one of its digital screens on the Bay Media Tower where daily footfalls reach 137,000.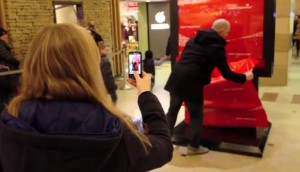 Unexpected activations you may have missed
From brands using Tinder to dispensing wrapping paper, David Crammond of MEC Canada and Tammy Gardner of Touche! weigh in on some inventive activations that happened over the holidays.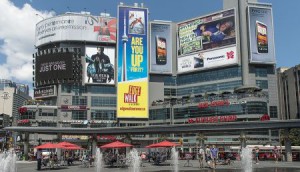 Titan takes over 10 Dundas in Toronto
Previously operated by Clear Channel, the OOH co will provide clients with the ability to dominate interiors in the north-facing property of Yonge-Dundas Square.