Articles Tagged 'Eat it Up Media'
Prime Video teams with Eat It Up Media to promote new series
To promote the release of Nine Perfect Strangers, branded trucks are delivering wellness smoothies across Toronto, Montreal, and Vancouver.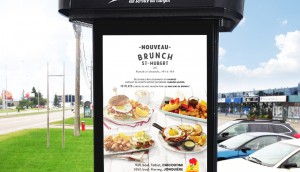 Eat It Up Media enters a new stage focusing on local
The experiential agency is now representing OOH sales in tertiary markets, with an aim to revitalize buying.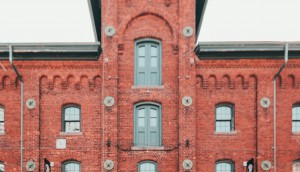 The Distillery District gets an ad partner in Eat It Up Media
The historic district's ad units will include banners, murals, projections and experiential.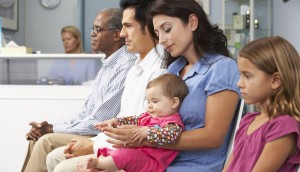 Eat It Up Media gets into place-based sales
With experiential at a halt, the shop made its first major move in digital OOH.
Spotted! Mucinex mucks about in Toronto
The over-the-counter brand invited Torontonians to get a few things off their chest in a cathartic way.
Spotted! Netflix drives into town
As part of a promotional effort for its new original movie Triple Frontier, Netflix took an unassuming red truck to the Auto Show.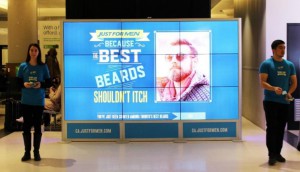 Spotted! A billboard that spies on your beard
Just for Men isn't interested in marketing its new product line to you if you have a bare face. So it won't.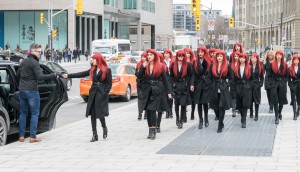 Spotted! Spies on the streets in Toronto
Twentieth Century Fox Canada planted sparrows on downtown streets to create a sense of paranoia — and buzz for its latest film.
Spotted! Soup's on!
Sony Pictures Entertainment Canada is appealing to hungry (and cold) Torontonians to promote the release of Peter Rabbit.
Spotted! Twentieth Century Fox wraps up a new strategy
the entertainment company is adding a new layer to its marketing plan for Ferdinand and The Greatest Showman. Literally.
Spotted! A Union Station murder mystery
Eat It Up Media is leading a "guess the murderer" activation to promote the upcoming Murder on the Orient Express.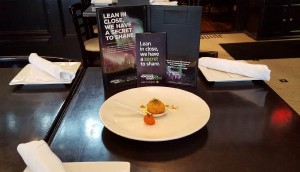 Spotted! Northwest Territories goes fishing for tourists
A Willy Wonka-style "golden ticket" giveaway is just part of the territory's tourism board's major marketing efforts during the Canada 150 celebrations.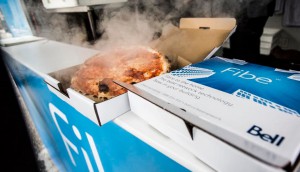 Spotted! Bell Fibe targets tummies
The telco has launched a direct mail (and pizza) campaign to entice residents in Bell Fibe-connected buildings.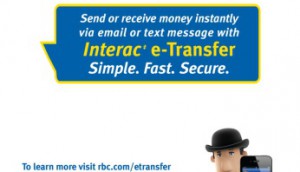 RBC encourages bill sharing
The bank is running its first NFC-enabled billfold ads to reach consumers in situations where they might need money transfers.