Articles Tagged 'eMarketer'
Facebook mobile revenue to hit $30 billion next year: study
New research by eMarketer predicts that 54% of the social media co's ad revenue will come from outside the U.S. next year.
Do your dollars match consumer media habits?
In a tale of two platforms, a new report from eMarketer shows a continuing gap between time spent and ad spend on mobile and a surplus in print.
The top reason marketers choose programmatic TV
According to new research, programmatic TV spend is expected to reach USD $710 million in the U.S. this year.
Snapchat launches new program, highlights impact of vertical video
Days ahead of the 2016 Cannes Lions festival, the social media platform is working hard to cultivate advertisers.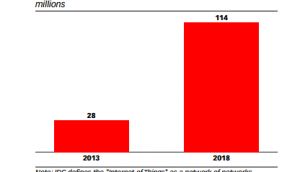 The evolving Canadian digital marketing space in 2016
An eMarketer report investigates key consumer and marketer trends that will impact the CMO's domain in 2016.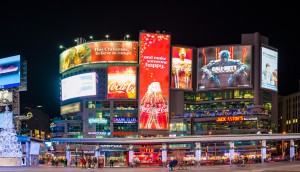 Looking ahead: Canadian media trends to watch for in 2016
The consumer and market trends to look out for in the new year, according to e-Marketer analyst Paul Briggs.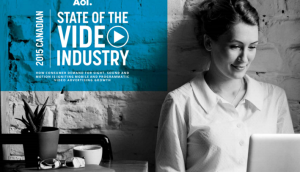 Riding the video wave
AOL's 2015 video Industry report shows that buyers are increasingly shifting their TV spend to digital, with 64% saying they will up their mobile budgets for 2016.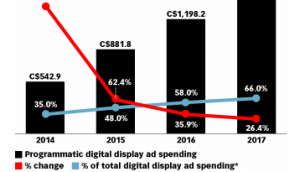 Programmatic ad spending to balloon in Canada: report
Despite a lag behind other countries, eMarketer predicts programmatic ad spend in Canada to hit $1.5 billion in 2017.
Blog: The tech route to handling ad fraud
Rory Capern, head of partnerships at Google Canada, advocates for tech-based solutions and argues that private exchanges are not a safe haven.