Articles Tagged 'Huffington Post'
HuffPost rebrands for a mobile-focused future
The AOL-owned news outlet, which has seen its mobile audience quadruple in four years, is focusing on the front page and more video.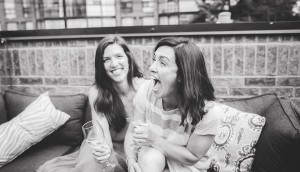 HuffPo banks on vloggers to speak to millennial moms
As the site preps to launch a new original series centered on parenthood, it's zeroing in on a video focus to speak to millennials in a more personal way. (Pictured: new series Apparently.)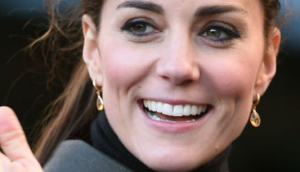 HuffPo taps HRH to launch new editorial initiative
The Duchess of Cambridge will guest-edit a global series on children's mental health, as HuffPo seeks new issues-engaged audiences.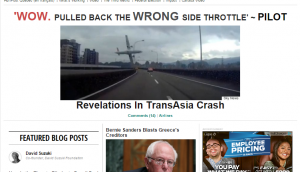 Brands to watch for opps on HuffPost 24
HuffingtonPost.com will now provide linear TV-style programming on its online space, HuffPost 24.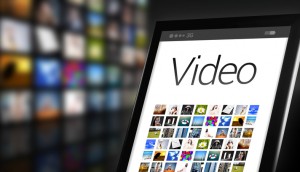 HuffPost, BBTV create video journalism network
The AOL-owned site is using the new launch as part of its plan to make 50% of its content video in the next year.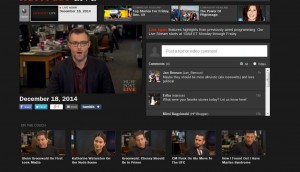 More news for Canadian TV dial?
AOL Canada has requested that its news and lifestyle streamer HuffPost Live be added to the CRTC's list of non-Canadian programming services.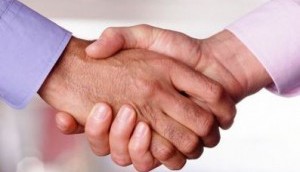 HuffPost and Leo Burnett team up for content
The AOL company and agency have announced a new global content-based partnership.
AOL acquires Gravity
The internet personalization technology acquisition aims to enhance advertisers' analytics and targeting capabilities on Huffington Post and other brands.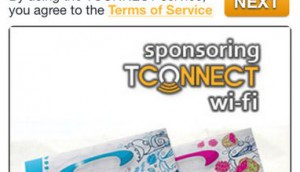 New partnership brings Wi-Fi to TTC stations
Performance Content, Starcom MediaVest Group and AOL Canada have launched an ad-supported network called TConnect, which is bringing Wi-Fi to stations with launch sponsor Mondelez Canada.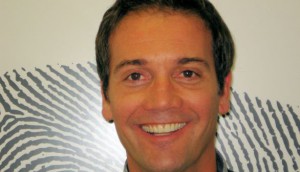 Graham Moysey promoted to head of international at AOL
The new role will have him moving from Toronto to London in January, overseeing all international business outside of the US for the company.
Digital Day: the great paywall debate
New York Times' Paul Smurl and Huffington Post's Brad Cressman spoke about their publications' contrasting business models at yesterday's digital conference in Toronto.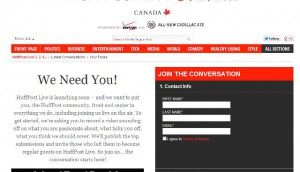 Huffington Post sets launch date for HuffPost Live
The publisher is looking for a Canadian launch sponsor and inviting readers to submit video logs for the chance to be contributors on the site.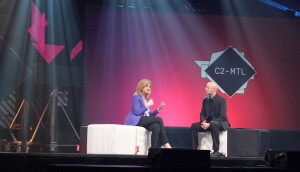 App-etite at C2-MTL: HuffPost launches app for the soul
At the Montreal creativity conference, Arianna Huffington announces an app to make you feel better.