Articles Tagged 'Ishma Alexander-Huet'
Blog: Survival isn't enough. It's time for change
Initiative's Ishma Alexander-Huet on why after 18 years of trying not to be seen as a "disruptor," she's speaking out.
Spotted! A holiday mural goes up brick by brick
The activation aimed to reach Canadian's young and old who haven't grown up creating with Lego.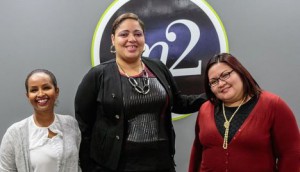 M2 adds to digital team
The agency has hired a new director and promoted two others in the division.