Articles Tagged 'Jessica Vieira-Teixeira'
How brands are making the most of the Super Bowl
Some brands are opting out, with others opting in for the first time. How are they all standing apart?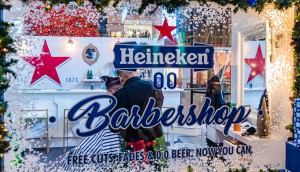 Spotted! Heineken puts a holiday twist on its barbershop
The brand brings its pop-up barbershop back to the Eaton Centre for a week-long run of free cuts and samples of its alcohol-free lager for holiday shoppers.