Articles Tagged 'KFC'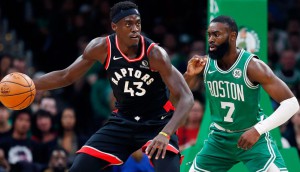 TSN, Sportsnet announce Raptors schedules
Intuit joins the ranks of Tangerine, Toyota and Burger King as a broadcast sponsor.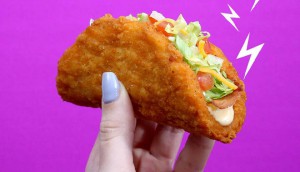 Wavemaker wins Yum Brands
The company behind KFC, Pizza Hut and Taco Bell will pair with the GroupM shop as it continues to increase its digital investments.
NBA Playoff season sparks national brand activations
Canadian activations range from prize packs to flights to rub shoulders with players at the NBA Awards.
Mobile targeting: Where's the line between cool and creepy?
Mobile ads served through public wi-fi and digital OOH are nothing new. But as technology improves and ad options increase, how much can scare consumers off?
NBA Canada brings AR to KFC stores
The association has also paired with Manchu Wok as part of its annual Chinese New Year celebrations.
Big Brother sponsors join the house
Details on how seven brands are taking part in the reality competition show.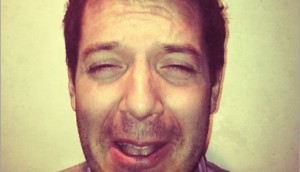 KFC weeps man tears online
Instagram and Facebook are the focus of the YUM! Restaurant brand's latest television campaign that targets a young male crowd.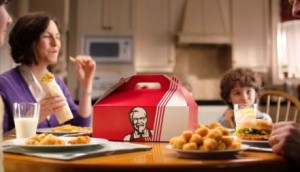 KFC consumers get more than a bucket
The QSR is offering more variety, and a more varied media buy, with a new Family Dinner Box.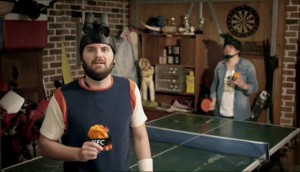 KFC brings back the Double Down
The bunless sandwich is back with a TV and Facebook campaign that encourages men to "Make Time for Man Time."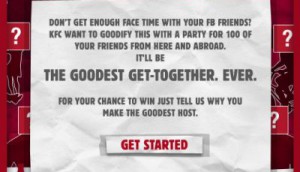 KFC gets together with its fans
As part of MiC's 2012 goal of highlighting the best international campaigns, check out this contest from the Australian arm of the QSR aimed at bringing Facebook friends together.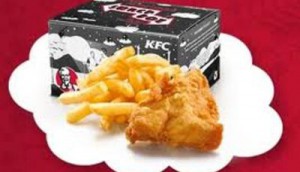 Marketing a band 101
MiC talks to the people behind South African indie band The Parlotones, who have worked with KFC, Volkswagen and even a winemaker.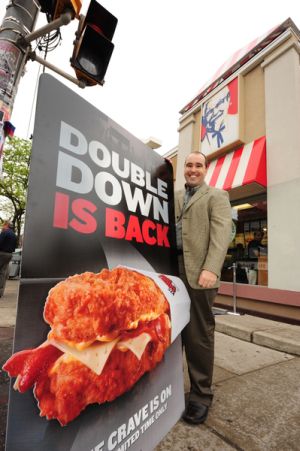 Yum! appoints new CMO
David Vivenes is promoted to the role, which handles KFC, Pizza Hut and Taco Bell.