Articles Tagged 'Lucky 7'
Ironside and Welcome to the Family get cancelled: Fall TV
Elsewhere, Brooklyn Nine-Nine, The Crazy Ones, Mom and The Millers have all received full season orders.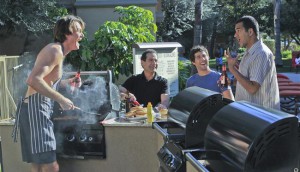 We Are Men gets axed: Fall TV
Elsewhere, Marvel's Agents of S.H.I.E.L.D. and The Blacklist have been picked up for full seasons, while Fox's Sleepy Hollow nabbed a second season run.
Lucky 7 is first show cancelled: Fall TV
The ABC drama about a group of lottery winners aired on City in Canada.