Articles Tagged 'Montreal Impact'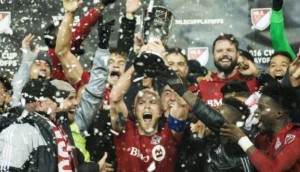 Toronto/Montreal game beats previous MLS record on TSN and RDS
Wednesday night's MLS Eastern Conference Championship was up 35% over the previous record.
Montreal/Toronto MLS game doubles TSN record
More than a million people watched the Wednesday night game, far surpassing the previous high of 587,000.
TSN and Sportsnet announce Major League Soccer schedules
Bell Media-owned TSN to air 90 matches featuring various MLS teams, while Rogers' Sportsnet is to carry just 11 Toronto FC games.