Articles Tagged 'National Post'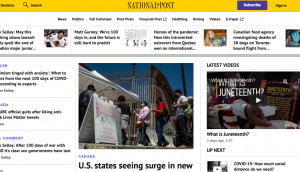 National Post overhauls website
One of the advantages for advertisers is a rebuilt data pipeline, allowing for increased first-party data for better targeting.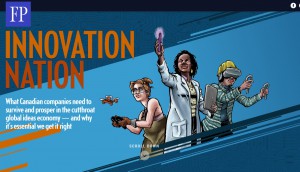 ICYMI: Postmedia launches new series
Plus, a strike has been averted at the Globe, and Quebecor wants to reduce the carbon footprint caused by its production business.
Postmedia's Q2 revenue declines 10.8%
Increases in digital revenues were, once again, not enough to offset continued declines in print.
National Post workers look to unionize
If formed, the union would be the first for the national paper since its founding in 1998.
Media leaders react to Heritage Committee recommendations
Bob Cox, Paul Godfrey and John Honderich on what the government's role should be, whether or not the CBC makes a dent in their online ad revenue and how likely the report's proposals are to be adopted.
National Post stops the presses on Monday print edition
The Monday paper will still appear in digital form, but SVP Gerry Nott says the strategic decision is a "logical next step" in the transition to a more digital news landscape.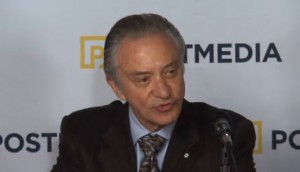 Failure not an option for Godfrey
The Postmedia president and CEO said government assistance could provide the "runway" the media industry needs to bridge the gap between print and digital.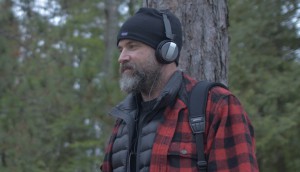 ICYMI: CBC Radio's Serial play, CraveTV comes to Shaw
In case you missed it: CBC Radio has launched its Someone Knows Something podcast, CraveTV is now available to Shaw customers and Cineplex is set to crown an e-sports champion.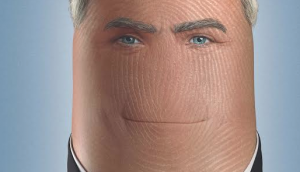 Postmedia launches NP in Ottawa Citizen
Amidst startling quarterly declines, the publishing co continues with its content-centralization strategy.
Postmedia combines newsrooms, cuts jobs
Approximately 90 people are out of a job as the media co combines newsrooms in Vancouver, Ottawa, Calgary and Edmonton.
Data dive: Canada's digital-print divides
Infographic: Newspaper readers are starting to skew digital, while magazine readers still love to flip a printed page.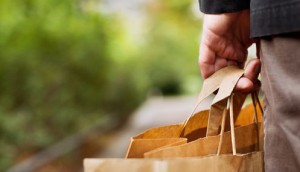 ICYMI: Canadians not done shopping, Bell adds Netflix
In case you missed it: Canadians still have a ways to go on their holiday shopping, Bell makes it easier to access Netflix and the Calgary Herald adds an NP section.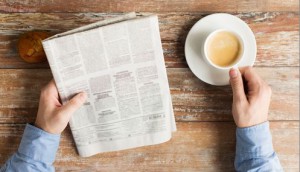 Online news gains ground: MTM
How news consumption is changing for Canadians, and where newspapers fit into the equation.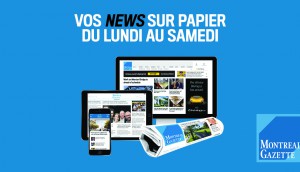 Montreal Gazette adds new section
As part of the Postmedia transformation, the Quebec publication is the third one to see a National Post section in its daily print edition.