Articles Tagged 'NBA'
Google ups its sports presence with NBA partnership
After partnering with the Raptors last year, Google has taken a deeper dive into sports.
NBA Playoff season sparks national brand activations
Canadian activations range from prize packs to flights to rub shoulders with players at the NBA Awards.
Jack Daniel's celebrates NBA sponsorship with tattoo exhibit
The event was the first in Canada to mark the whiskey brand's sponsorship with the basketball league.
CFL jersey patch up for bid
With CP shifting its sponsorship dollars after the Grey Cup, the Canadian Football League goes looking for the next brand to live over players' hearts.
Toronto Raptors sign with Horizons ETFs Management
Customer research moves the company away from golf sponsorships.
ICYMI: NBA gets into e-sports, Planet Earth coming to Snapchat
In case you missed it: The NBA is the first North American sports league to add e-sports to its portfolio, Cineplex president Salah Bachir has been honoured for his philanthropy, cameras are rolling on Killjoys and more.
Twitter signs exclusive NBA content deal
The social media co will begin streaming exclusive content and a weekly pre-game show next season.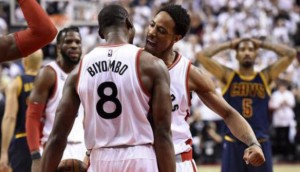 Raptors post record-breaking ratings
The team's long-weekend home game was watched by an average of 1.8 million viewers on TSN.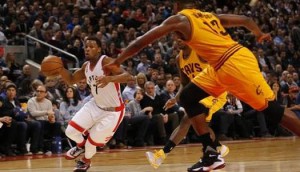 Raptors and TSN make history in game seven
Sunday's second-round clincher was watched by an average audience of 1.5 million.
NewFronts: Big Bird and the NBA join YouTube in New York
The Google streamer announced programmatic guaranteed for DoubleClick Bid Manager, and also unveiled partnerships with the NBA and Sesame Street.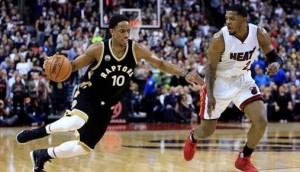 Raptors break viewership record
Sunday night's game seven was watched by an average audience of over 1.5 million viewers.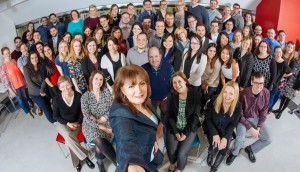 ICYMI: Maxus Canada recognized, ads coming to NBA jerseys
In case you missed it: Maxus Canada has been named one of Canada's Best Workplaces, Canadian agencies win at the OBIEs and ads are coming to NBA jerseys.
ICYMI: Grammys down, NBA All-Star up
In case you missed it: NBA All-Star posted big ratings, Grammy numbers were down and Canadian Living has a new editor-in-chief.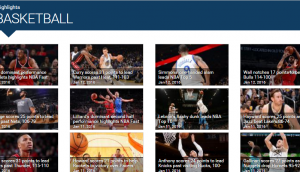 SendtoNews pacts with NBA
The sports content distributor has teamed up with the basketball association to extend its content archive ahead of the first-ever Canadian-hosted NBA All-Star Game.