Articles Tagged 'Pierre Dion'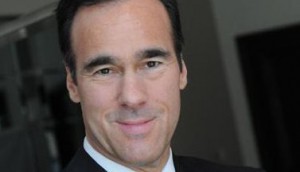 Ease regulations or risk failure: Quebecor to CRTC
Quebecor CEO Pierre Dion argued for a less-regulated Canadian broadcast system that can more nimbly compete with new foreign players.
Publicis acquires Nurun
The holding company picked up the agency from Quebecor for $125 million.
Quebecor CEO steps down
Robert Depatie has announced he is leaving his position as president and CEO at the company for health reasons.
Quebec's TVA eliminating 90 positions
The cuts, totalling about 4.5% of the Quebecor subsidiary's staff, were due to the challenging media market, TVA said.
CBC/Radio-Canada and TVA Sports ink Olympics sub-deal
TVA Sports becomes one of the cable broadcasters to receive French language content from the Sochi Games in 2014.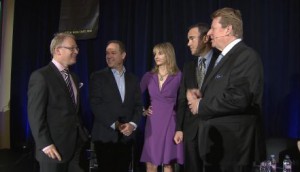 TV CEOs speak out
The TV Day panel agreed that TV is still a strong medium, and that reaching digital audiences and advertisers on emerging platforms needs new revenue models.