Articles Tagged 'Pierre Elliott Levasseur'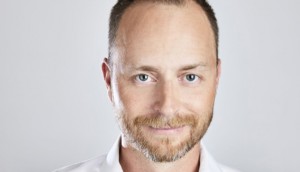 La Presse taps Patrick Salois for VP sales and operations role
Salois' mandate includes clarifying the use of technology and its ability to drive advertising data.
La Presse sets a readership record in July
The digital news provider is still embarking on new techniques to monetize its audience, having been victim to the troubled ad market.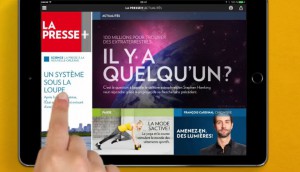 La Presse issues layoff notices
Up to 15 positions could be eliminated by the holidays, the company has confirmed.
News media layoffs continue as La Presse, iPolitics make cuts
La Presse announced plans to cut up to 40 staffers through voluntary resignation the same day iPolitics cut five from its editorial team.
La Presse one step closer to non-profit structure
The French-language news outlet first announced its plan to adopt a not-for-profit structure in May.
Pierre-Elliott Levasseur on La Presse's new proposal
The longstanding news organization wants to go non-profit. MiC explores what that would mean.
La Presse to go 100% digital
The move will result in the loss of 49 positions at the paper, which will print its last Saturday edition at the end of 2017.
Is Quebec's $36 million promise to newspapers enough?
Publishers of Quebec newspapers have welcomed the acknowledgement of the industry's struggles, but is there still work to be done?
Digital ad revenue, subscribers up for La Presse+
The digital newspaper's president Pierre-Elliott Levasseur on recent growth and on-going challenges.
La Presse names new president
Pierre Elliott Levasseur with the latest results from La Presse+ and why the media co's tablet edition hit where others have missed.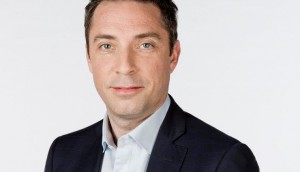 La Presse adds COO
Pierre-Elliott Levasseur has been promoted to the new position, playing a frontline role in the media co's operations.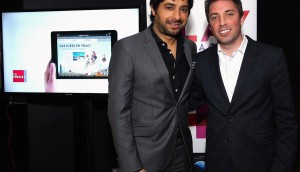 La Presse on pace to drop print product
With one quarter of revenue now coming from La Presse+, Pierre-Elliott Levasseur, EVP, La Presse, outlines what it would take to shift to digital only.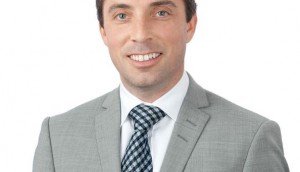 Future of print: La Presse goes all in on tablet
EVP of digital publishing Pierre-Elliott Levasseur on the publication's plans to terminate its print product in favour of La Presse+.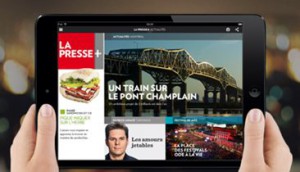 La Presse launches free app
The newspaper's free digital edition, La Presse+ is being promoted with a multi-platform launch campaign.