Articles Tagged 'Property Brothers'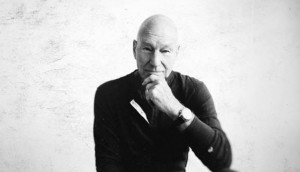 ICYMI: Law Times shutters print, Star Trek goes to Space and more
Plus, a new Property Brothers property to touch down, Torstar will provide news to students and Adult Swim's Rick and Morty is set to return.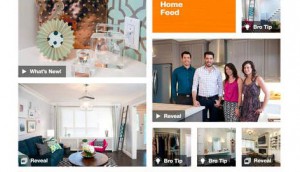 New iPad 'handbook' extends Property Brothers' brand
From mood boards to budget trackers, The Property Brothers' first app aims to inspire and provide practical tips for show fans.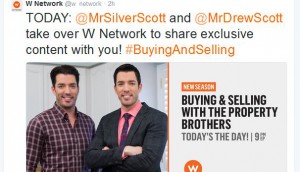 W Network launches an online takeover
The Corus brand is aiming to increase fan engagement (and brand interaction), with a new social media opportunity for some of the channel's biggest stars.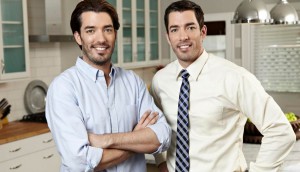 Mazda signs on with the Property Brothers
Lynn Chambers, VP of client marketing at Corus Entertainment, on the new deal, the first integrated auto sponsorship for the W Network show.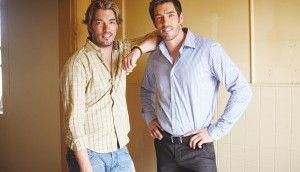 W Network unveils fall sked
The Corus specialty channel is launching new seasons of homegrown series like Property Brothers (pictured) and Come Dine With Me Canada.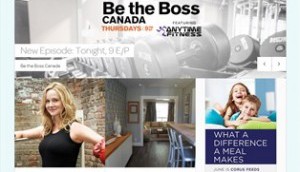 W Network boosts second-screen experience with revamped site
The Corus Entertainment specialty network is focusing on second-screen content and editorials to accompany its programming on WNetwork.com.