Articles Tagged 'Q107'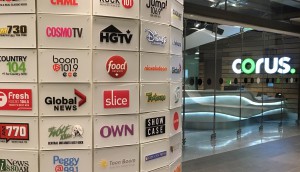 Corus puts Q107 morning show on hiatus following discrimination claims
Derringer in the Morning will be off the air pending an investigation and human rights complaint following Jennifer Valentyne's allegations of harassment and abuse.
Corus enlists TV and radio properties to promote MacGruber
What debuted as a streaming show is airing linearly in Canada, so the company is using Showcase and Q107 to spread the word to a bigger audience.
West (Coast) meets east as Corus shuffles radio deck
A new two-hour evening slot in Toronto has been created to bring Vancouver host Willy Percy into the mix, and a permanent replacement has finally been found for former morning personality Dean Blundell.
Q107 gets its own Valentyne
The Corus-owned radio station has recruited former TV anchor Jennifer Valentyne to its morning show in an effort to attract a more gender-balanced audience.
ICYMI: Tarzan Dan to headline Q107; TorStar's new food pub
In case you missed it: Q107 hires Dan Freeman to host its afternoon drive show; TorStar's content division launches new pub and Viceland announces its fall premiere dates with some Cancon additions.
Why Q107 is changing its tune
The station formerly known for classic rock is broadening its scope.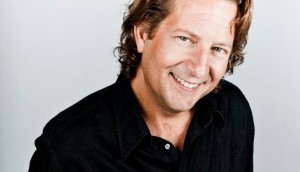 102.1 The Edge puts emphasis on evolution
The Corus-owned station is bringing back Alan Cross as part of an ongoing effort to better target music lovers and grow share in its market.