Articles Tagged 'sim sub'
CRTC denies Bell Media's request to suspend simsub ban
Despite the apparent overturn of the CRTC's simsub ban in the trilateral USMCA pact, the commission declined to consider the matter while it is still before the Supreme Court.
Supreme Court to hear Bell Media's simsub appeal
Canada's top court said the appeal gives it an opportunity to consider judicial review of actions taken by administrative bodies like the CRTC.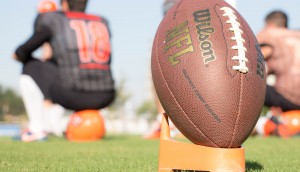 Supreme Court shuts down Bell simsub appeal
With the big game now one week away, it is now highly unlikely that Bell Media will be able to substitute Canadian ads during the breaks.
Bell Media gives Super Bowl triple-simulcast amidst lower ad sales
The media co is driving viewers to tune into the Canadian feed with a "watch to win" contest, and has introduced a website to house the U.S. ads.
Bell, NFL step up simsub appeal as time runs out
With the Super Bowl just a month away, the media co and U.S. football league urged the Federal Court of Appeal to overturn the CRTC's simsub ban.
U.S. politicians weigh in on sim sub
Senators Marco Rubio and Ron Johnson have spoken out against the CRTC's ruling, but will their input prompt any action?
NFL continues fight for sim sub
The league's Canadian managing director has written to the U.S. Ambassador to Canada.