Articles Tagged 'Sun Media Corporation'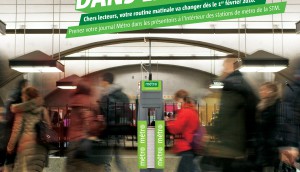 Metro inks deal with Montreal's transit authority
TC Media has entered into a five-year contract with the Societe de transport de Montreal to exclusively distribute the newspaper to commuters riding its trains.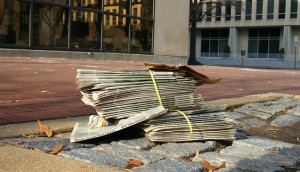 Sun Media slashes 200 jobs
The Quebecor-owned media company announced about a quarter of the latest layoffs will come from editorial.
Sun Media added as Canadian Olympic Committee partner
The Quebecor-owned publisher is named COC's official national French-language media partner and regional French- and English-language media partner.
Sun Media to slash 360 jobs
The Quebcor-owned subsidiary is also ceasing publication of 11 of its titles, including the 24hrs dailies for Ottawa, Calgary and Edmonton.
Sun TV asks CRTC for mandatory carriage
The Quebecor-owned network is citing financially unstable conditions and declining distribution as reasons for its request to be carried on all analog and digital basic service, for a proposed monthly 18-cent fee.