Articles Tagged 'Super Bowl'
Super Bowl still a big performer in the ratings: Numeris
The game was the top national broadcast for the week of Feb. 1 to 7, with the audience on TSN growing.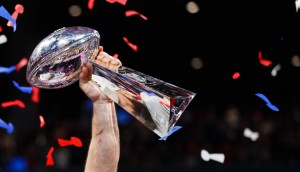 How valuable is a Canadian Super Bowl buy?
Though costs have gone up and there are numerous non-TV alternatives, the audience and prestige still provides big value.
Super Bowl wins the week: Numeris
Across various markets, the pre-show snagged more viewers than the game itself.
Super Bowl views continue to trend down
Ratings have fallen by more than 41% since 2016.
CRTC denies Bell Media's request to suspend simsub ban
Despite the apparent overturn of the CRTC's simsub ban in the trilateral USMCA pact, the commission declined to consider the matter while it is still before the Supreme Court.
Super Bowl simsub ban reversed in USMCA
The new trade agreement states that Canada should rescind the CRTC's contentious ban on simultaneous substitution of Canadian ads during the Super Bowl.
Supreme Court to hear Bell Media's simsub appeal
Canada's top court said the appeal gives it an opportunity to consider judicial review of actions taken by administrative bodies like the CRTC.
The Super Bowl takes the week: Numeris
Pre- and post-game coverage generally out-performed the big game regionally.
Bell Media's Super Bowl audience still smaller, but stable
Overnights show only a slight AMA drop across CTV, CTV2 and TSN2 from last year, but audiences are still far lower than the simsub heyday.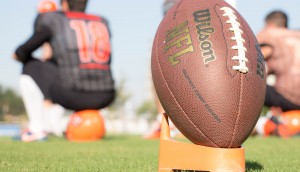 Supreme Court shuts down Bell simsub appeal
With the big game now one week away, it is now highly unlikely that Bell Media will be able to substitute Canadian ads during the breaks.
Bell offers up new solution, asks CRTC to reverse simsub ban
Accompanying the application was a Bell Media-commissioned report arguing the decision has already cost the Canadian economy an estimated $158 million.
Upfronts 2017: Bell adds more NFL, Lennox remains optimistic on Super Bowl overturn
CTV Two will begin airing Thursday night football games this fall.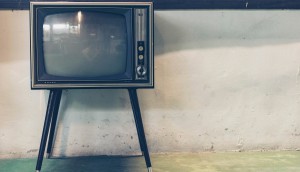 ACA and ACTRA granted intervenor status on simsub
The Association of Canadian Advertisers, which worries that the simsub ban will hurt advertisers and broadcasters alike, can now make their case to the Federal Court of Appeal.
Super Bowl wins the week: Numeris
The game was the most-watched single-night show for the week of Jan. 30 to Feb.5, 2017, but lost considerable ground over last year's numbers.