Articles Tagged 'Toronto FC'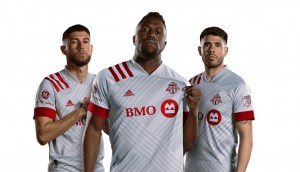 GE Appliances and Toronto FC expand partnership
The brand is aiming to broaden its reach to a broader, more diverse audience with soccer sponsorship.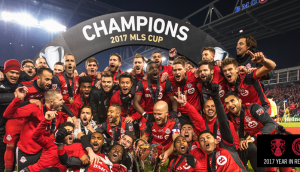 Revlon's American Crew sponsors Toronto FC
The men's grooming brand moves into BMO Field to partner in a sport where hairstyles help define players.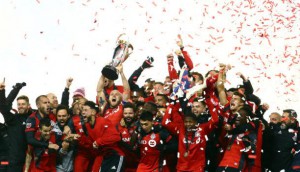 Toronto FC wins MLS Cup and Saturday ratings
An average audience of 1.3 million viewers tuned in to TSN to watch Canadian sport history unfold.
Toronto FC added to roster of Sonnet sports partners
The insurance company has signed a deal with the MLSE soccer club with activations starting at BMO Field later this month.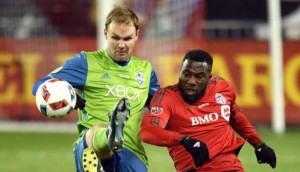 MLS Cup closes record-breaking playoff season for TSN and RDS
Saturday night's game was watched by an average audience of 1.5 million viewers on the Bell Media channels.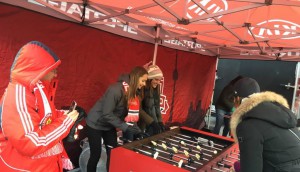 How Kia Canada handled being locked out of the MLS Cup
Steve Carter, director of marketing for Kia Canada, on how the car co dealt with the MLS Audi deal.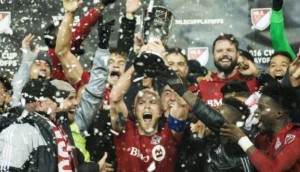 Toronto/Montreal game beats previous MLS record on TSN and RDS
Wednesday night's MLS Eastern Conference Championship was up 35% over the previous record.
Montreal/Toronto MLS game doubles TSN record
More than a million people watched the Wednesday night game, far surpassing the previous high of 587,000.
TSN draws record audience for TFC home opener
The Bell Media sportscaster brought in the largest audience ever for the broadcast of an MLS game for the Toronto team's opening match at home.
TSN and Sportsnet announce Major League Soccer schedules
Bell Media-owned TSN to air 90 matches featuring various MLS teams, while Rogers' Sportsnet is to carry just 11 Toronto FC games.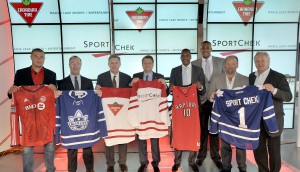 Canadian Tire Corp partners with MLSE
The company, including its flagship namesake retailer, as well as Sport Chek and Mark's, will become the exclusive retail supplier and platinum sponsor of the sporting organization.
Toronto FC signs with Labatt
The deal with the MLSE soccer team gives the brand's Budweiser beer pouring rights at BMO Field.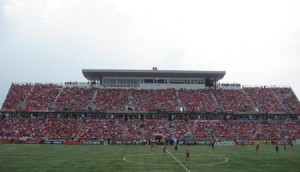 Carlsberg Canada leaves Toronto FC
The brand says it is pursuing other avenues and the league will announce its new beer sponsor at the start of 2013.
Rogers prices $1.1 billion bond offering
The company is using around $1.09 billion in proceeds to pay for its 37.5% stake in MLSE, and for general corporate purposes.