Articles Tagged 'Toronto Maple Leafs'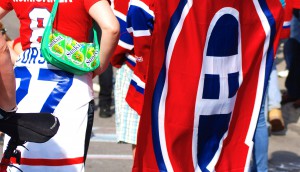 The top four sports brands in Canada
A new survey shows which teams are the most respected in Canada, with implications for companies looking to reach sports fans.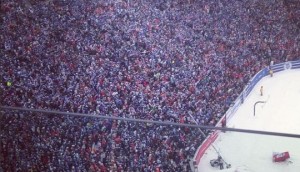 Bridgestone NHL Winter Classic draws record numbers
The hockey game brought in 3.57 million viewers, the most-ever for a non-playoff NHL game in Canada.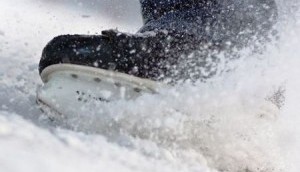 NHL's Winter Classic a power play for brands, fans
The event hosted the largest-ever audience for an outdoor NHL game, and drew sponsorship plays from companies including Scotiabank, Honda and MillerCoors.
Record numbers for the return of Hockey Night in Canada
The CBC reports 2.6 million Canadians watched the Leafs take on the Senators on Saturday night, breaking the record for the most-viewed Saturday night hockey premiere in the East.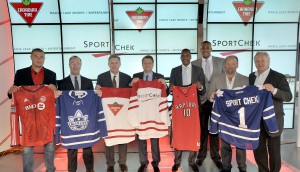 Canadian Tire Corp partners with MLSE
The company, including its flagship namesake retailer, as well as Sport Chek and Mark's, will become the exclusive retail supplier and platinum sponsor of the sporting organization.
Spotted! Sport Chek heads to camp
MiC sits down with the company's VP of marketing, Frederick Lecoq, to talk content and hockey at the BioSteel Camp.
Hockey Night in Canada shatters playoff records: BBM
Game seven between the Toronto Maple Leafs and Boston Bruins netted 5.1 million viewers, while the series averaged 3.53 million viewers across all games.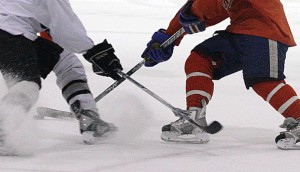 Sportsnet inks deal for NHL Winter Classic doc series
The Rogers sports property has exclusive multimedia rights to the series, which will follow the Maple Leafs and Red Wings as they prepare for the game.
Hockey Night in Canada scores with season opener
The show's 60th anniversary pulled in record ratings for its afternoon and primetime games.
Ford launches a doubleheader campaign
The car maker is using a localized TV and in-arena campaign to promote its contest that gives children's hockey and basketball teams a chance to train like pros.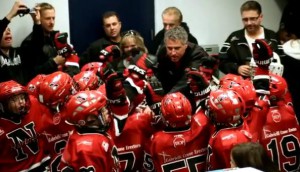 Sport Chek takes little leagues to the big ice
The brand recently suprised youth hockey leagues with games in the Air Canada Centre and Scotiabank Saddledome arenas.
Rogers prices $1.1 billion bond offering
The company is using around $1.09 billion in proceeds to pay for its 37.5% stake in MLSE, and for general corporate purposes.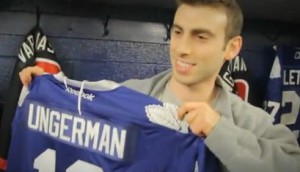 The Verdict: Coca-Cola Zero attempts the impossible
The brand talks to MiC about its campaign that brought the Toronto Maple Leaf experience to everyday hockey players.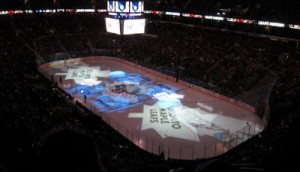 U.S. equity firm eyeing stake in MLSE, report says
The Toronto Star report is the latest speculation in the potential sale of the Ontario Teachers Pension Plan's 80% stake in the sports company.