Articles Tagged 'Tragically Hip'
Elevation Pictures teams with Twitter to promote The Hip
A new doc on The Tragically Hip was the first movie to deliver a Twitter-exclusive trailer.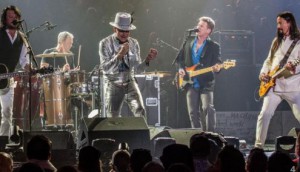 ICYMI: Bell Media kicks off French Open coverage; The CBC gets hip again
TSN will kick off the summer with 500 hours of tennis content, while CBC will do so with a re-broadcast of The Tragically Hip's final show.
Bell Media commissions Tragically Hip doc
The feature, produced by Scot McFadyen and Sam Dunn, will roll out across the media co.'s platforms and in theatres in 2017.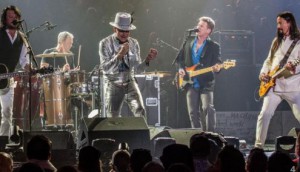 The Tragically Hip takes the week: Numeris
The band's final performance on CBC garnered the most viewers for the week of Aug. 15 to 21, 2016.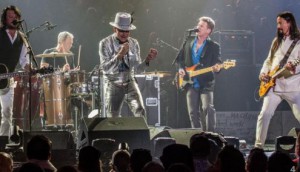 The impact of The Hip
Can you measure a feeling? IMI International has attempted to, compiling live and post-event data around last week's iconic concert event.
ICYMI: The Hip coming to CBC, Tony Awards up on CTV
In case you missed it: The Tragically Hip will be broadcasted live on the CBC, Tony Award ratings grew on CTV and media entries are down at the Cannes Lions for 2016. (Tony Awards host James Corden pictured.)