Articles Tagged 'VIA Rail'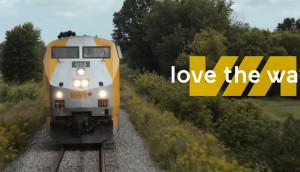 Touche! looks to build on Canadian investment success in 2020
With a Via Rail campaign that ran two consecutive summers, the agency upped spend to Canadian publishers by 25 percentage points, and it paid off.
Canadian media tops Warc rankings
Via Rail has continued its international hot streak.
Canadian campaigns, agencies rock Warc media rankings
Via took the top for Canadian work, but what else accumulated major points?
Via Rail plays with ad skipping
The company uses skippable ads to show the benefits of taking the train in the final phase of its ongoing platform.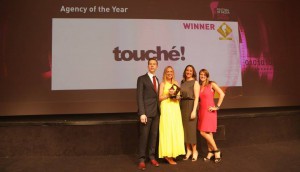 A Canadian first at the Festival of Media
Touché and OMD, the two agencies to represent Canada at the show, both took home statues at the ceremony in Rome.
Touche and Carat take home big wins at Prix Media
The annual award show also introduced a new honour for best media partner.
Touché! and OMD make the shortlist for Festival of Global Media
A dozen Canadian entries could compete for gold in Rome this may, including campaigns for SportChek, Tourism Quebec and the Canadian Safe Schools Network.
Juno Awards lay down a new track with VIA Rail
The music awards will also host the new Juno Cup, a celebrity benefit hockey game for music education charity MusiCounts.