Articles Tagged 'Winnipeg Sun'
The Sun gets first Postmedia push
The launch of the print, digital and OOH campaign was timed strategically with the start of the paper's major hockey coverage.
Sun Media added as Canadian Olympic Committee partner
The Quebecor-owned publisher is named COC's official national French-language media partner and regional French- and English-language media partner.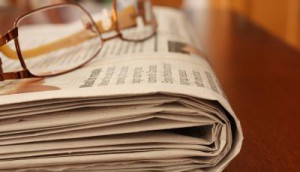 Newspaper circ down across the country: CCAB
Paid circulation for 2012 was down across the board, with the largest loss from the Winnipeg Sun.
Sun Media to add a paywall
The digital hubs of the publisher's papers will introduce the Sun+ subscription service Dec. 4.