'Babysitter' bites off a second season
Teletoon gives Fresh and Fremantle the nod for round two of My Babysitter's a Vampire.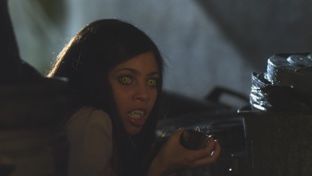 On the heels – er, fangs – of its first original feature last October, Teletoon has given the green light to a second season of My Babysitter's a Vampire.
The Babysitter franchise was launched last fall with a Bruce McDonald-directed MOW of the same name, and a four-ep "teaser" run in March, which both proved so popular Teletoon is calling the series its "most successful live-action project to date."
The first season of the 13-ep horror-comedy series, which is produced for French and English markets, is slated for an early 2012 debut and the second season will begin production in September.
Babysitter stars Matthew Knight (Flashpoint, The Grudge 2) as Ethan Morgan, a teen whose overprotective parents hire, unknowingly, a half-vampire babysitter to take care of him. Supernatural battles, of course, ensue.
From Playback Daily