Canadian Privacy Commissioner outlines new online ad guidelines
Jennifer Stoddart, Privacy Commissioner of Canada, calls on companies to provide more information about online practices.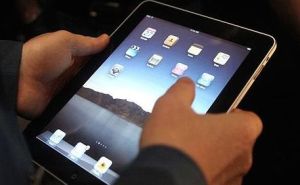 The Privacy Commissioner of Canada, Jennifer Stoddart, has released information on new guidelines for online behavioural advertising, which tracks behaviours over time to deliver ads targeted to an advertiser's inferred interests.
The guidelines also lay out restrictions on the tracking of children online and tracking technologies which people can't turn off.
"Many Canadians don't know how they're being tracked – and that's no surprise because, in too many cases, they have to dig down to the bottom of a long and legalistic privacy policy to find out," said Stoddart in a release.
According to the new guidelines, information about behavioural advertising should be clear, obvious and understandable. People should not be required to participate in online behavioural advertising to use the internet and should be given an easy option to opt out.
The new guidelines also state organizations should avoid knowingly tracking children and websites aimed at children.
"Children are not likely able to provide the meaningful consent required under our privacy law for the tracking of their online activities," said Stoddart. "This is an increasingly important issue as we see the average age of first-time internet users dropping."
Personal information, for instance pertaining to the health of consumers, should also not be collected, said Stoddart in the release.
Stoddart said her office developed the guidance document to assist organizations involved in online behavioural advertising in ensuring their practices are fair, transparent and in line with Canada's federal private-sector privacy law, the Personal Information Protection and Electronic Documents Act (PIPEDA).
The Privacy Commissioner of Canada is mandated by Parliament to act as an ombudsman and guardian of privacy in Canada. The Commissioner enforces two federal laws for the protection of personal information: the Privacy Act, which applies to the federal public sector, and the PIPEDA, which applies to commercial activities in the Atlantic provinces, Ontario, Manitoba, Saskatchewan and the Territories.
Quebec, Alberta and British Columbia each has its own law covering the private sector. Even in those provinces, PIPEDA continues to apply to the federally-regulated private sector and to personal information in interprovincial and international transactions.
Click here for the full set of guidelines.