TLN picks up Q'Viva! The Chosen
The network looks to appeal to the growing Hispanic Canadian community and interest in Latino culture with the Jennifer Lopez-starring talent show.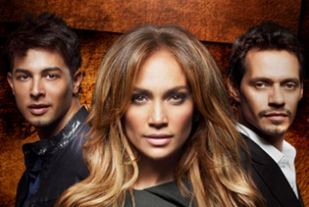 Continuing with its English-language programming expansion, TLN Television has picked up talent show series ¡Q'Viva! The Chosen, starring Jennifer Lopez, Marc Anthony and director-choreographer Jamie King.
TLN will debut the English-language version of the series on March 3 at 8 p.m. in simulcast with FOX, and air two-hour episodes for six weeks, leading to the season finale on April 7.
In the fall, the network added several new English-language shows with a Latin flair to its lineup, including reality and lifestyle series My Fair Wedding, Model Latina, Jerseylicious, Lidia's Italy and Food Trip with Todd English, and English-language movies packaged under Latin themes as part of Mucho Movie Weekends.
According to a spokesperson at TLN, ¡Q'Viva! The Chosen was a natural choice for the network, aiming to appeal to the growing Hispanic Canadian community and to build upon the expanding programming lineup.
"Just as important as this growing community is the mainstreaming of the Latino culture,"  says a TLN spokesperson. "It's an accelerating trend in North America. The Latino influence has spawned a distinct English-language interest in the appetite for Latino culture, music and entertainment, so [the choice was made] to satisfy this growing craving."
¡Q'Viva! The Chosen sees Lopez, Anthony and King travelling through 21 countries in North, South and Central America in a reality talent search that showcases Latin musicians and entertainers, the best of whom will be invited to the U.S. to perform in the final show.
Advertising and sponsorship opps are available on the Canadian broadcast, according to a TLN spokesperson.
From Playback Daily