Global TV goes heavy on drama for fall TV promos
The Shaw Media channel is focusing on new dramas Elementary and Vegas for its launch campaign, which is in market now.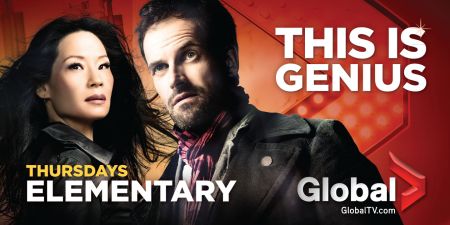 Shaw Media is all about drama for its Fall 2012 TV launch campaign, putting the focus of its promotions on new shows Elementary and Vegas.
Launching this week, with media and creative done in-house, the campaign includes radio spots, transit and billboard OOH ads targeting the channel's core demographic of adults aged 18 to 49, Jason Keown, senior director of marketing, Global Entertainment, tells MiC.
Both shows will also be promoted with launch day print ads in newspapers like the Toronto Star, Metro and Vancouver Sun, with Elementary tapping into the show's Sherlock Holmes themes by taking over the games page of the papers for the week of Sept. 24.
Vegas plays off its plot of rivalry in the wild west by launching a Facebook and Twitter execution that asks Canadians to choose which side of the law they are on between the characters of Lamb and Savino. Each character will have posts campaigning for their side, with the hashtags #TeamLamb and #TeamSavino.
The new fall dramas kick off on Global TV the week of Sept. 24, with Vegas launching Tuesday Sept. 25 at 10 p.m. and Elementary starting Thursday Sept. 27 at 10 p.m.