Social TV at heart of new viewing ecosystem: report
Broadcasters, advertisers and producers need to align content on companion screens with the "always-on" generation's multi-tasking consumer habits, according to the latest report from Evolumedia Group and the CMF.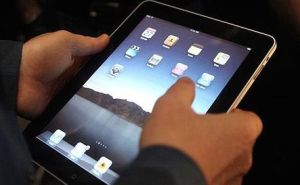 It's no surprise that second screens have become second nature for media consumers. Social TV underpins a new TV ecosystem that has grown around creating, marketing and promoting second-screen activities, according to the latest report from Evolumedia Group and the Canada Media Fund entitled The Second Screen and Television: Overview and growth perspectives.
Social TV is emerging as the most popular way to use a second screen, particularly amongst "generation always-on," what the report calls those born between 1982 and 1995, who spend more than 50 hours per week with digital media. Further, the typical second-screen multi-taskers are the 18 to 34 age group, for whom smartphones are the most-used devices for second-screen activity.
Broadcasters, advertisers and producers need to align their content with this generation's multi-tasking consumer habits by creating second-screen content for smartphones, digital tablets and laptops that's complementary to what they're watching on the main screen, the report states.
Twitter is the king of social TV, it found – and the majority of conversation around a show happens during its initial airing, with anticipatory tweets 15 to 30 minutes before airing, and reaction tweets lasting 15 to 30 minutes after. To capitalize on this, rights holders, the report states, should dedicate specific content to this microblogging platform to increase brand loyalty. The idea is that the best second-screen apps and interactions enhance the viewer experience and increase their attention, instead of distracting viewers from their favourite shows, making them more receptive to advertising.
"When they [viewers] find something engaging on the TV, they pay attention. When their interest wanes, in the absence of a second screen, they could change the channel, get up, read a magazine, etc. With a second screen that allows live social engagement, they have more reasons to stay on channel with their friend," says Turner Broadcasting chief research officer Jack Wakshlag in the report.
And, in line with main screen TV viewing habits, sports shows and sporting events are amongst the top-ranking type of shows that viewers are interested in interacting with using the second screen, according to the report.
From Playback Daily