How Canadians consumed media in 2012: CRTC report
The regulator has released its annual Communication Monitoring Report, which says revenue generated by the industry was up to $60.7 billion in 2012.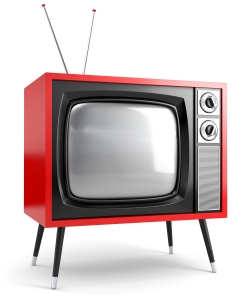 The CRTC has released its annual Communication Monitoring Report, which provides an overview of the Canadian communication industry.
Overall, the communication sector generated over $60 billion for the first time in 2012, up 2.3% over the previous year, to $60.7 billion. Revenues generated by broadcasting services increased 1.4% to $16.8 billion, with those generated by telecommunications services increasing 2.7% to $43.9 billion.
"More Canadians than ever are watching and listening to content on their computers, smartphones and tablets, yet the vast majority of programming is still accessed through traditional television and radio services," said Jean-Pierre Blais, chairman of the CRTC in the report.
Canadians watched an average of 28.2 hours of television a week in 2012, down slightly from 28.5 hours in 2011. Collectively that made for viewing 931.3 million hours of television per week, with 48.9% of those shows being Canadian.
The number of households that subscribe to basic cable services went up 1% to 12 million in 2012, with over 68% of Canadian television subscribers obtaining the service from a cable company, 24% from a satellite company and 8% through companies that deliver TV services over telephone lines (known as an internet protocol television service).
In 2012, the CRTC says more than two out of four Canadians owned a smartphone and more than one in four owned a tablet. Around 33% of Canadians watched internet television in 2012, with typical users watching three hours per week, up from 2.8 hours in 2011. About 6% of Canadians watched television programming on a tablet or smartphone in 2012, with 4% of Canadians reporting they watch TV shows exclusively online.
On the radio side, 20% of Canadians streamed the signal of an AM or FM station over the internet, with 14% streaming audio content on their smartphone, 13% streaming a personalized internet music service and 8% streaming audio on a tablet.
Overall, Anglophones spent 20.1 hours per week online in 2012, with Francophones spending 13 hours per week on the internet.
In 2012, the broadcasting industry contributed $3.4 billion to the creation and promotion of Canadian programming, up $263 million from 2011.