Vancouver Magazine launches redesigned look
The TC Media city magazine has unveiled its first new look in seven years.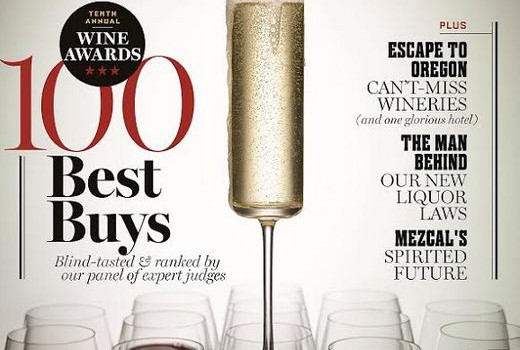 TC Media-owned Vancouver Magazine has unveiled a new look, its first in over seven years, according to editor John Burns.
The time lapse between redesigns coupled with new art director Paul Roelofs re-joining the team in 2013 (he previously worked at fellow TC Media title Western Living) made the start of 2014 the right time for a new look for the title, which publishes 10 times a year, he says.
Sections in the magazine have been changed, with the food and drink pages moving from the back to the front of the book to reflect its popularity with readers and advertisers, says Burns. All pages in the magazine are organized into one of three categories: "The Brief," which covers leading stories for the issue and real estate, "The Dish," which features articles on Vancouver's restaurants and bars as well as recipes for nights dining at home and "The Goods," which is a new section covering shopping, travel, health and fitness, and style.
Overall, Burns says the changes were made to elevate the tone of the magazine and make it more coherent. He says the redesign also aims to reach readers with a higher average household income, Vancouver Magazine readers now have an average age of 46 years old with an even male to female split.
"We also do a fair number of events around the city and sponsorship of those have always been a big part of advertising for the title," he says. "Previously we didn't shine a big light on those events, but with the redesign we will be better able to showcase those and talk about the kind of impact we have in the city."
Vancouver Magazine has a total readership of 226,000, according to the latest PMB report numbers. The magazine's website got 55,000 unique visitors and 66,000 impressions in September, 2013, according to Google Analytics numbers provided by TC Media.