Former ad man launches Toronto food magazine
Peter Mazzotta tells MiC about the first paid issue of LEO (Let's Eat Out) Magazine, which hits shelves around the city next week.
Peter Mazzotta, founder and president of Sandbox Publishing, and publisher of LEO (Let's Eat Out) Magazine, says the idea to start the Toronto lifestyle food title, which has its first paid issue hitting shelves around the city next week, came to him when he first moved to Toronto from London, Ont. to start working in advertising.
"I was taken out to amazing lunches every day at Yonge [Street]and Eglinton [Avenue], which was the hub of the advertising world at the time," he says. "I come from a background of food and have always loved it. I had the idea to start a food magazine early on in my advertising career and started pursuing the goal in 2009."
Mazzotta (left), who worked at Euro RSCG until 2009, says LEO will be published monthly and will see its first paid issue (its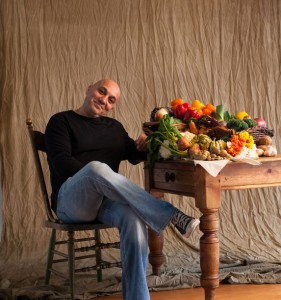 third issue since launching) hit shelves around Toronto next week. Content in the magazine will focus on Toronto restaurants, with an "insider's guide" and articles focusing on owners and chefs across the city.
Always aiming to be a print title in order to differentiate itself in the food content market, Mazzotta says the look of the magazine was inspired by photography-heavy books like National Geographic, which he "always kept and didn't throw away."
There will be 5,000 copies of each issue of the magazine printed, with the goal to have about 30% advertising and 70% editorial of the 100 pages in each issue. Mazzotta says ad prices, which are listed at $1,450 for a full-page ad, are kept lower than other food-focused magazines in order to appeal to local businesses. In addition to ad pages, Mazzotta says the magazine also sells paid listings for restaurants in the back of the book, which help the title to stay afloat.