Halifax's The Chronicle Herald drops NADbank
The president and CEO tells MiC why the paper is changing its measurement model.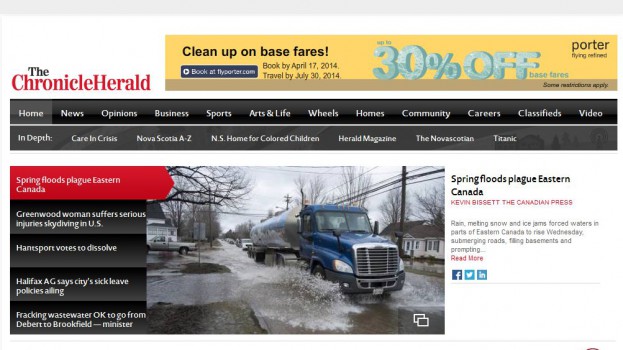 Halifax-based newspaper The Chronicle Herald has announced it will no longer be using NADbank to measure its readership, instead choosing to develop a new methodology in partnership with Nova Scotia's Corporate Research Associates.
Mark Lever, president and CEO of The Chronicle Herald, who also sat on the board of NADbank until yesterday, tells MiC the decision to make the change came from needing both more accurate and more timely information for the Halifax market.
He says the new partnership aims to put out a survey with three times the sample size of the one NADbank had for the market within the next month, with data from that being available to clients by the summer for the fall buying period. He adds the methodology of the new, twice-annual study will remain similar to that of NADbank because it is what buyers are used to seeing.
Lever says he is aware NADbank is working towards updating its model, but says his allegiance lies with getting the best research out to his market as quickly as possible.
"The NADbank cost-sharing model ended up with some gaps in certain markets," he says. "I know they are working towards a solution, but the most important thing for us is the benefits for our market."
Anne Crassweller, president at NADbank says the organization is disappointed in The Chronicle Herald's decision to leave the organization.