Cineplex partners with Oxford Properties for digital signage
The two companies will work together to build out new screen systems in each of Oxford's 10 malls across Canada.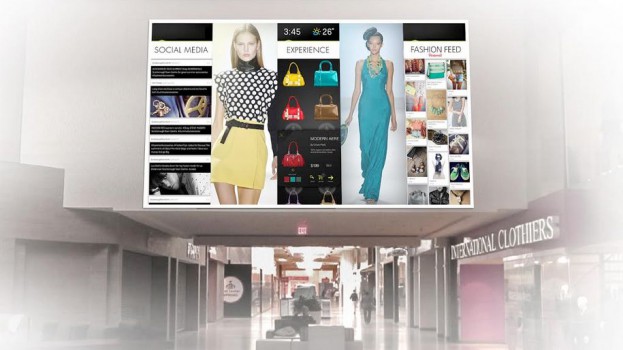 Cineplex has partnered with Oxford Properties to plan and create a new location-based digital signage system in the company's 10 malls across Canada, including Yorkdale Shopping Centre in Toronto, Edmonton City Centre and Les Promenades Gatineau.
The system is unique in that the two companies are sharing both the expenses of building out the system as well as splitting the media revenues from ads placed on it, Steve Harris, VP and GM, Cineplex Digital Solutions, tells MiC.
Harris says the system will be different in each location, with variances in things such as the number of screens and level of interactivity available on them. Across the board each mall will have a large video wall as well as interactive 4K video screens on a two-sided directory post.
Content on the screens will include elements like location-specific ad opportunities, social media feeds for the mall and the potential to interact with mall-goers through gamified programs, says Harris.
"We want to be able to bring gamification to the mall and make it the new water fountain gathering point," he says. "That it will be a differentiator for the mall to have these screens."
The program will start with the Oxford portfolio of malls and potentially expand to Cineplex working with other companies, says Harris. Digital ecosystems will begin rolling out in Oxford malls this fall.