Canadian upfronts: winners and losers?
Veteran TV writer Etan Vlessing breaks down the nets skeds, night by night.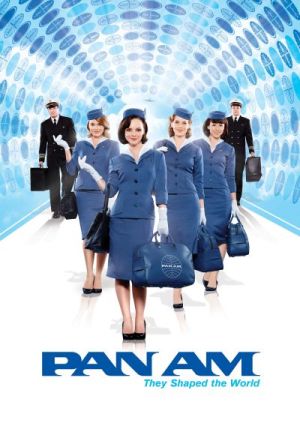 TV pilots are like first drafts – you roll the dice and reach for inspiration.
The goal is incremental improvement and remaining motivated, as prime-time TV is where pilots that end up as series mostly go to die.
Canadian broadcasters know a lot about pilots after their marathon viewing on studio lots during the recent Los Angeles Screenings
And now CTV, Global Television and Citytv programmers are done rolling out their fall 2011 sales campaigns and have preached the joys of renting promising American shows in endless news-packed releases and pitches to ad buyers.
Never mind whether their rookie U.S. shows will cut mustard with Canadians – the way CTV, Global Television and Citytv talked up their own prime-time schedules and cloud-sniffed about their rivals during this week's upfront presentations in Toronto made for essentially viewing in itself.
But are all the claims and counter-claims making bold moves or standing pat, or being in a good place because you have fewer holes to fill, worth listening to?
Not really.
A network-by-network breakdown reveals CTV, Global Television and Citytv are unlikely to change their current market ranking by the time they hold their 2012 upfront presentations in 12 months.
Take Monday night. You know Global Television wanted Fox's Terra Nova from 20th Century Fox after House went to 9 p.m.
Instead, the Steven Spielberg drama went to high-spending Citytv, leaving Global to pre-release NCIS at 8 p.m.
CTV has proven ABC simulcasts in Dancing With The Stars and Castle, while CTV Two has a comedy block with Two and a Half Men and Mike & Molly.
Citytv, for its part, loaded up the risk on Mondays with CBS' 2 Broke Girls in post release, followed by The Playboy Club at 10 p.m., which will only succeed if Canadians embrace risque.
Tuesdays? CTV is repaying Flashpoint for yeoman service by airing the homegrown cop drama at 8 p.m., rather than late-night.
And The Big Bang Theory and its big numbers at 8 p.m. is being used on CTV Two to anchor two rookie shows, ABC's Man Up and the procedural drama The Protector.
Global Television on Tuesdays has Glee as its anchor, followed by a simulcast of NCIS: LA.

But acquiring Citytv's seconds in NBC's Parenthood at 10 p.m. can't be a good sign.
And big-spending Citytv is back to rolling the dice again on Tuesday, bringing in rookie series like the female-centric New Girl and Body of Proof.
But never mind, when you dropped the big dollars like Rogers Media did at the Los Angeles Screenings – and someone had to after Shaw Media showed uncustomary restraint among the Canadians – there's lots of goodwill from the studio suppliers for Citytv this season.
No surprise here: Citytv overhauled Wednesdays as well, embracing ABC's schedule and adding rookie series Suburgatory at 8:30 p.m. and Revenge at 10 p.m.
CTV on Wednesdays will have The X-Factor at 8 p.m. – enough said about this potential ratings Death Star – followed at 9:30 p.m. by TV Land's Hot in Cleveland, which programmers hope will build its audience even more in its third season.
And on CTV Two, top-20 CBS anchors Criminal Minds and Law & Order: SVU aim to help bring viewers over to the NBC rookie series Up All Night and Free Agents.
Global Television on Wednesdays has the perennial Survivor franchise anchoring the night, with NBC's Harry's Law new to the network, and Fox's Kitchen Nightmares in pre-release.
There's lots of change on Thursday nights, with CTV sending The X-Factor results show to its secondary CTV Two channel.
Sharing American Idol between CTV and the former A channels worked to save The Big Bang Theory for CTV at 8 p.m., but it was also a big headache.
And on CTV, NBC's Whitney, the Whitney Cummings-starrer, snagged the post-The Office slot stateside, and so gets sandwiched between The Big Bang Theory and ABC's Grey's Anatomy in Canada.
Global Television is using Fox's Bones as an anchor to launch two new shows, CBS' How To Be a Gentleman at 8:30 p.m., after The Office, and NBC's Prime Suspect, on which programmers have heaped big break-out hopes.
Global Television took its biggest gamble this year on Friday nights, airing two new shows in post-release. Will Canadian viewers tune in to Fox's I Hate My Teenage Daughter at 9 p.m. when it could be viewed on Wednesday nights at 9 p.m. stateside?
Elsewhere, CTV is gambling this fall with the female-skewing The Sing-Off from NBC to solve a perennial problem: Saturday night.
That bet is clearly aimed at two-TV set homes, because it's Canadian men who control the clicker to watch the CBC's Hockey Night in Canada.
In the end, an expected ad windfall has the Canadian broadcasters eying a promising 2011-2012 TV campaign.
But with no new pilots generating heat at the upfronts, and CTV dominating two nights this fall with The X-Factor, it looks like another trying season ahead for its competitors.
Global Television has better platforms than Citytv on which to build audience. But having bought little for the fall in Los Angeles, it's not generating applause for having stocked its schedule with more of the same.
And for Rogers Media execs like Keith Pelley and Scott Moore, who generated more laughs from ad buyers at their upfront presentation for their video antics than did their sitcom reel, they must be hoping their bold moves, coupled with a much-vaunted cross-platform appeal to advertisers, will get them out of their current ratings hole.
All of which suggests the chances of CTV staying at the top at the end of the current TV season are strong.
From Playback Online.