Doctor Who tops at Space
The season six finale numbers boost the time travelling doctor's show to number one for the network.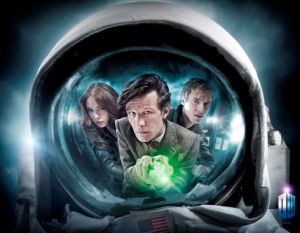 Saturday's season six finale of Doctor Who on Bell Media-owned Space made it both #1 in its timeslot with adults 18-49 and 25-54 and boosted it to the top-watched series of all time for the network.
The doctor drew an average of 495,000 viewers for Season 6A, a 28% increase over Season 5. Broken down that means a 53% increase amongst adults 25-54, 49% among adults 18-49, 44% for females 25-54 and 45% in female viewers 18-49, according to a Bell Media release.
A new season of Doctor Who launches this fall on Space.