Quarto Communications to launch specialty channels
The launch, which partners the company with Blue Ant Media will allow the publisher to expand the Cottage Life and Explore brands.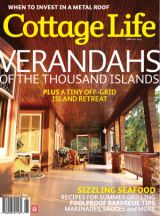 Quarto Communications, publisher of magazines including Cottage Life and Explore and producer of consumer events such as DIY Weekend has entered a partnership with Blue Ant Media Inc. to launch two specialty channels for the brands.
The applications to launch the channels, one for Cottage Life, and the other covering Quarto's other brands, which include Explore, Outdoor Canada and Canadian Home Workshop, have been submitted to the CRTC and Al Zikovitz, president and CEO of Quatro, tells MiC he expects them to launch by the fall of 2012.
Zikovitz says he first met with Michael MacMillan, head of Toronto-based media company Blue Ant Media Inc. a year ago about his interests in launching the channels.
The partnership, which sees Blue Ant Media Inc. taking a 15% stake of Quarto's shares, with an option to increase its ownership to 24.5% within the next year, gives the company the opportunity to reach consumers on multiple touchpoints while retaining control of the brands, says Zikovitz.
"We have worked in television before, with the Cottage Life show on HGTV, and I have always wanted to get back into it," he says. "With the addition of TV we can go to a major advertiser and sell the market that we serve, i.e. the cottage market. We could reach everyone, have a major impact on that market by offering advertisers multimedia reach to that market."