Haliburton Broadcasting rebrands two
The group has relaunched two adult-targeting radio stations in the Niagara region.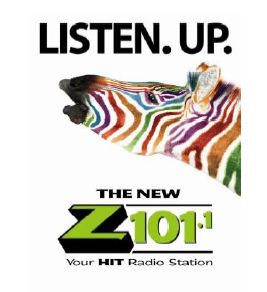 The Haliburton Broadcasting Group has unveiled the new identities for the two stations it purchased from the Niagara Radio Group earlier this year.
CKEY-FM Z101 is now "Your Hit Radio Station" according to a new tagline, reaching St. Catharines, Welland and Niagara Falls, Ross Davies, VP of programming and operations, Haliburton Broadcasting Group tells MiC.
"We conducted a lot of market research and found Z101 was targeting very young, the research showed it would make sense to grow that target slightly," he says. "The station is now targeted at adults aged 18 to 49."
The second station, which was formerly called The River has been renamed Ed FM, aimed at adults 25 to 54, and airing '90s hits, says Davies.
"We knew The River was basically dead and our research confirmed that," he says. "We found there was a hole in the market for a variety hits station, which is why we launched Ed FM, which will be a '90s station with lots of attitude and fun."
Davies says the rebranding of the two stations will be promoted with a campaign with media by Toronto-based Mama Media and creative by Burlington, ON.-based Duff Advertising.
The campaign, which runs until the end of October, will include OOH billboards featuring the newly branded stations and street teams handing out t-shirts to raise awareness.