Teletoon's evil new social media strategy
The channel's latest campaign uses StumbleUpon to drive web traffic to proprietary content and blogs covering its Top 5 Retro Villains contest.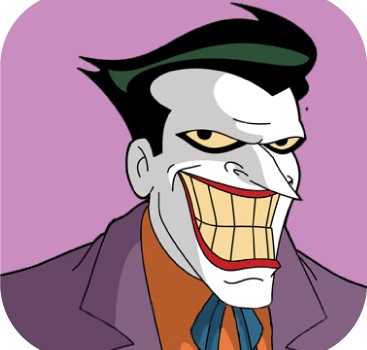 In promoting its latest Retro Hall of Fame contest, Top 5 Retro Villains, Teletoon is using an innovative social media strategy from an unlikely source: StumbleUpon.
StumbleUpon is an algorithm-based social media recommendation service. Subscribers to the service add a toolbar to their browsers, featuring a button that, when pressed, generates a "random" website for them to check out based on their selected preferences. The toolbar also features "like" and "dislike" buttons, and users can like or dislike websites that they visit. The more input a user gives StumbleUpon, the more customized the websites it offers them.
In partnership with its digital advertising agency of record, Toronto-based Tribal DDB, Teletoon last week launched a new campaign using Paid Stumbles, or paid recommendations, to support the Retro Villains. The Paid Stumbles create targeted recommendations for fans of cartoons, comic books, animation, driving them to proprietary Teletoon web content, but more interestingly, also to independent blogger sites that have covered the Teletoon contest.
The contest invites Canadians to vote for their favourite cartoon villain for the chance to win prizes and see their favourites in Teletoon's Hall of Fame. Over the past year, Teletoon has launched contests for Hall of Famers including Favourite Cartoon Characters of All Time, Sweethearts and Awesome Animals.
"We had worked with [Tribal DDB's social media manager] Parker Mason before, so when he came to us with this idea, we were really enthusiastic about trying something new," says Heather Labonte, social media specialist, Teletoon Canada. "I don't think that any company has really made a splash before by doing what's safe, especially in this particular space. It's all about trying something new."
Mason says that he's been impressed by the user engagement stats coming out about StumbleUpon, and thought it would be an especially great fit for the Retro Villains promotion.
"We felt that this was a really great chance to go beyond Facebook and start reaching out to other people on the web," he says. "I felt that there was a huge opportunity with StumbleUpon, because a lot of the content speaks to the superhero fan. We knew that Teletoon had cultivated some really great relationships with bloggers in that space, and we knew that there would be more outreach with this campaign, so we thought, why not support that outreach in the social space [with paid media]?"
Based on traditional pay-per-click pricing model (at a standard rate of 10 cents per click) the Paid Stumbles are interesting in that they can generate their own momentum beyond the buy. A popular site will appear at first as a Paid Stumble in users' toolbars, but if people "like" it, it will start appearing in more and more Stumbles and take on a life of its own. Therefore, a site can continue to generate increasing views well beyond the end of a paid campaign if it proves popular.
Although the campaign just launched this month, Mason says they are "really happy" with the results generated so far. The Paid Stumbles campaign is set to run for one month, concurrent with the Top 5 Villains contest, which runs Oct. 31 to Dec. 1. Fans can vote at Teletoon's Facebook page or website.
From Playback Daily