CRTC approves licences for Cottage Life TV, Discovery French
A partnership with Glassbox Television, Cottage Life TV is eyeing a 2012 or 2013 launch.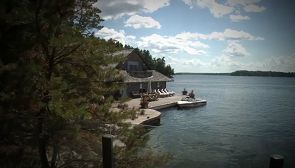 The CRTC approved two new networks last week, awarding specialty Category 2 licences to Cottage Life Television and Discovery French.
Set to launch in 2012 or 2013, Cottage Life Television is a partnership between Cottage Life magazine publisher Quarto Communications and Glassbox Television, and will broadcast programming about cottage lifestyle and activities, such as boating, fishing, golfing, water sports and home renovation.
"Our next step is to get carried," says Cottage Life founder Al Zikovitz. "That's really our number one challenge at the moment."
The company already has 13 years of experience in television, having produced 190 episodes of Cottage Life-related programming for HGTV and The Food Network. However, Zikovitz decided to strike out on his own after encountering creative differences with programmers at networks that insisted on a more upscale, interior design focus to his shows.
"That's not what we're about. We're about the down-to-earth cottager that likes to putter around and fix things themselves," he says. "A brand's reputation is essential to its survival or the future of a company. So we pulled the plug and started the application."
Meanwhile, Bell Media is looking to bring the Discovery Network to viewers in French-speaking Canada with Discovery French, a channel devoted to programs exploring scientific and technological discoveries, the environment, nature and human health.
From Playback Daily