GTAA launches new digital ad network
The digital advertising and wayfinding network has signed on clients including RIM and GE.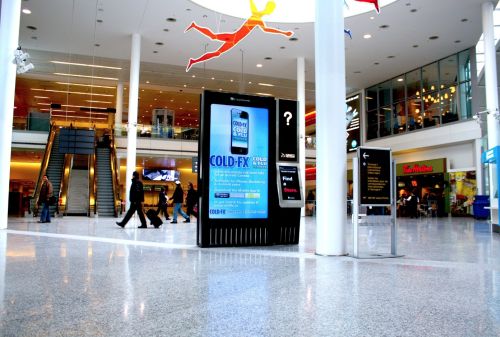 The Greater Toronto Airport Authority has launched a new Digital Advertising and Wayfinding Network (DAWN) which will provide directions to the approximately 80,000 passengers who pass through Pearson International Airport daily, while offering a new advertising opportunity.
The network, developed with Clear Channel, consists of 18 units in Terminals One and Three of the airport, with a four-week buy costing $45,000, Sergio Pulla manager, product strategy at the Greater Toronto Airport Authority tells MiC.
Pulla says the network opens up opportunities for brands which previously might not have been able to afford to advertise at the airport.
"The network is very affordable for non-airport advertisers," he says. "We launched with Cold FX, which isn't normally a traditional airport advertiser. To get the same reach they do now with the DAWN network they would have had to buy a number of assets, now they can get the reach they are looking for with one buy."
Other brands that have signed onto the network include Aeroplan, Bell and Manulife.