Cue Digital's got game…ads
The Toronto-based digital entertainment company has launched Cue Gaming with in-game ads on Sony's PlayStation 3 in Canada.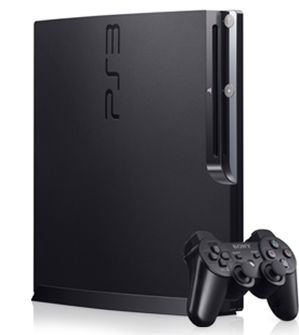 It's game on for Cue Digital. The Toronto-based digital entertainment company has launched Cue Gaming, formed through an exclusive partnership with Santa Monica-based in-game ad network Double Fusion, to represent dynamic in-game advertising for Sony PlayStation 3 (PS3).
The team-up helps Double Fusion achieve its goal of expanding into the Canadian market.
Clients already signed on to advertise with Cue Gaming on PS3 include McDonald's, with several looking to get into the mix for 2012, says David U.K., CEO, Cue Digital Media.
"The launch of Cue Gaming with this new exclusive partnership with Double Fusion, selling Sony PlayStation 3 dynamic in-game advertising, is a natural fit for our current client base to target highly engaged gamers, with an average age of 33, in Canada," says U.K. "In-game advertising provides brands an environment where their ads are integrated into the gaming experience with video, display and overlays, and unlike any other media you don't skip the ads, they are part of the game itself."
According to a 2011 study by the Entertainment Software Association of Canada, there is no shortage of eyeballs for in-game ad inventory with gamers representing 59% of the population, 47% of Canadian households containing at least one videogame console and 30% of Canadians playing every day.
Correction: This story initially stated that Cue Digital was the only vendor of PS3 in-game advertising. This was incorrect as there is also another Canadian Vendor, Toronto-based Loud Mouth Entertainment. MiC regrets this error and apologizes for any resulting inconveniences.