Recipe to Riches caps Glo-ing season
The reality show went into the Wednesday night finale as the sixth highest-rated show of Food Network Canada's fall season.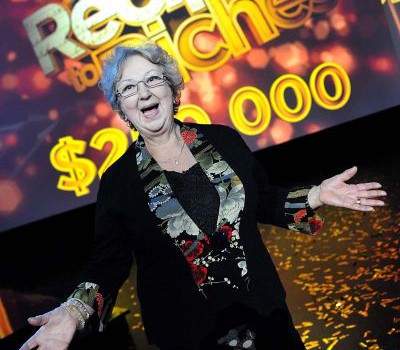 Glo McNeill took home $250,000 and Food Network Canada capped off what has become its sixth highest-rated series this fall.
Produced by Toronto-based Temple Street Productions, the reality series challenged contestants in an elimination format to compete for the chance to have their home recipe turned into a permanent President's Choice product.
The series was highlighted by an innovative format in which each week's winning recipe was turned into a President's Choice product and released in stores the day following each episode.
In its premiere week Recipe to Riches drew 574,700 viewers (2+) and 291,100 viewers (aged 25 to 54) across multiple airings. Since the premiere, viewing levels increased to an average of 668,300 viewers (2+) per episode and 338,900 viewers for 25- to 54-year-olds across multiple airings.
Prior to Wednesday's 9 p.m. broadcast, the series was Food Network Canada's 6th ranked show for 25- to 54-year-olds this fall season-to-date.
Source: BBM Canada, PPM Data. 8/29/2011-12/4/2011. Confirmed and unconfirmed data. Ind 2+, A25-54, weekly cumed AMA (8 airings/week).
From Playback Daily
EDITOR'S NOTE: The original version of this story by Val Maloney included incorrect information, including an incorrect reference to final numbers for the Recipe to Riches final episode and an incorrect reference to series-long average viewers per episode. We regret the error.