CHCH promotes news programming with ad contest
The Channel Zero station will be giving away six $5,000 TV ad packages during August and September.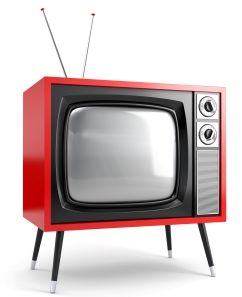 To promote its daytime multi-zone screen format, Channel Zero Inc. has launched a "Whose News Are You Watching?" contest on CHCH, which services the Hamilton, Halton and Niagara regions of Ontario.
The multi-zone format runs from 4 a.m. to 5 p.m. weekdays on the channel and has the TV screen divided into different sections, with news, TV programs, weather, traffic and sports all visible through parts of the screen or tickers.
The contest asks local businesses to post a "We're Watching CHCH" decal on their business window and have their office TVs tuned into the channel, and if the CHCH patrol team spots them between Aug. 31 and Sept. 21 they will be entered to win one of six $5,000 commercial campaigns on the channel, Rhonda Messieh, marketing manager, Channel Zero Inc., tells MiC.
"From a marketing standpoint we tend to focus on our primetime properties so this is a bit different because we are promoting the news product and doing something a bit more fun than we usually would do," she says. "News generally has a bit more of a serious tone. This is more about getting the businesses to tune in. Businesses can also benefit from the contest because more people tuning in it is also better for all clients."