Teletoon takes on first hosted kids block
The specialty channel is bringing in Andrea Jenna as host for its Thursday night kids block, with more integration opportunities for brands.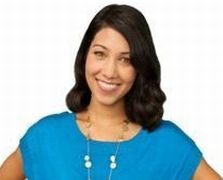 Animated specialty channel Teletoon is kicking off its first hosted block for kids on Thursday Sept. 6, airing from 6 to 8 p.m. during the fall premieres of its new shows Adventure Time with Finn and Jake, Johnny Test, Detentionaire, and My Babysitter's a Vampire.
Host Andrea Jenna will introduce new episodes, promote series-themed content such as games and apps, and integrate custom messaging and promotion from sponsors, Russell Ward, VP marketing, Teletoon Canada, tells MiC.
There are sponsorship opportunities, including contests and sponsored games, available for brands around the new block of shows, he says.
Ward says adding the host to the Thursday night block of programming allows clients to integrate products into the segments, which isn't typically possible for a channel that plays animated shows.
"The block itself is targeted at kids and it's also parent inclusive, so it gives our advertisers an opportunity to speak to both those demos which we haven't had the opportunity to do with our [after 9 p.m. block], which is primarily a young adult male block," he says. "It opens up a whole new demographic for our advertisers in terms of the host's ability to showcase a product."
"This is an opportunity for us to make Thursdays stand out. Bringing a host onto the network allows us to be flexible in our promotion of the new shows, it allows us to engage the audience, and integrate sponsors into that block a lot more efficiently than we normally would."