GameTV relaunches, adds to top brass
The Insight Sports-owned channel is adding more games, movies and reality programming beginning this month.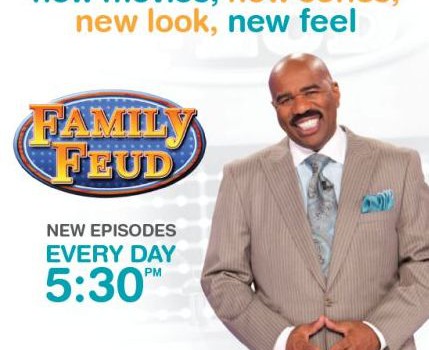 Mark Rubinstein, president and CEO, GameTV, says the Kilmer Group-owned channel is relaunching with more of what he says its audience wants: game shows, reality programming and movies. The Category-B specialty channel is available in nine million homes across Canada.
Before the relaunch, GameTV was primarily populated with a mix of classic game shows and movies running only three nights a week. That programming has been changed to include newer game shows and movies every night in primetime, says Ana Rodgrigues, head of programming, GameTV.
"We also had some casino gaming shows like poker and backgammon," she says. "In primetime we still have a couple classic game shows, but we are filling it out with new game shows and movies every night of the week."
The channel, which is targeted at adults aged 25 to 54 and launched in 2005, aims to provide "competition, fun and entertainment programming," so the re-launch has meant adding more game shows like Family Feud, movies like American Beauty and Tomb Raider and reality programming including Footballers' Wives.
"The new programming includes some historically known hits in terms of series like Family Feud which attracts a large audience and is seen to be brand friendly," says Rubinstein. "Also it has been demonstrated time and time again that great movies deliver big audiences."
Rubinstein says the channel is hoping to reach a new range of clients with the rebrand, taking things like its branded contesting projects like Watch 'N Win with Harvey's to the next level. That program gives viewers of GameTV the chance to win $100 every Friday and Saturday by watching movies on the channel and answering trivia on igametv.com.
The relaunch will be promoted with a GTA-focused OOH and TV campaign beginning Oct. 29 with media by Magi Communications and creative done in-house.
"We used OOH and TV because it is mass, and we focused on the GTA where we have significant household reach and viewership," says Rubinstein.
GameTV's relaunch is being supported with a new slate of staff at the top of the company, hiring Nanci Stern as its managing director of sales, Ana Rodrigues as the director of programming and Gary Sappleton in the new position of senior director of marketing.
Stern most recently worked as director of special events at the Princess Margaret Hospital Foundation. Rodrigues most recently worked as business development manager, international TV sales at Stingray Digital Media Group and Sappleton comes to GameTV following two years as the brand manager of dramatic networks at Shaw Media.