Recipe to Riches gears up for season two
Food Network Canada and Loblaw are promoting this week's launch of the second season with a multi-platform campaign.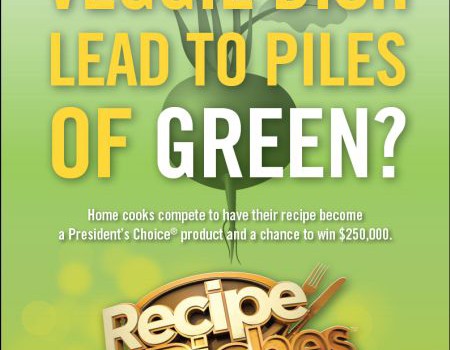 Food Network Canada and Loblaw are back with the second season of Recipe to Riches, the show that gives everyday Canadians the chance to turn their family recipe into a President's Choice product, with one winner walking away with a permanent spot on the shelves and a $250,000 grand prize.
The second season of the show bows this Wednesday Oct. 17 at 9 p.m. on Food Network and is being promoted with a multi-platform campaign aimed at catching the attention of its core demographic of adults aged 25 to 54. The campaign had creative and media done in-house, with a greater emphasis on OOH spots (along the Gardiner in Toronto) and integrated in-store promotions with Loblaw, incorporating entrance banners, branded lane dividers at check-outs and TVs running the Recipe to Riches commercial throughout store locations. The TV spot will also air across other Shaw Media properties, with a full-day launch domination on its channels and websites.
"Through on-air, print, magazine, online and in-store, consumers at every point of their day will come face to face with our campaign, which in turn will create interest, excitement and drive viewership to Recipe to Riches and the products they can purchase in Loblaw stores," Solange Bernard, director of brand and publicity for lifestyle channels at Shaw Media, tells MiC.