CTV orders Motive spinoff The Dark Corner as digital series
The broadcaster will release all eight episodes of the online drama, which debuts on March 28, at once.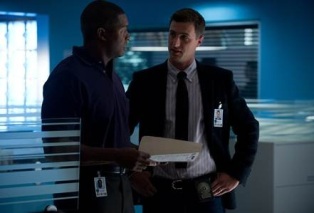 CTV has ordered an eight-part digital series to be spun-off from its popular Canadian cop drama Motive.
The Dark Corner, which will take viewers through past and present timelines in the same format as the TV series, will debut March 28.
CTV is also set to release all eight episodes simultaneously, allowing viewers to binge view as with Netflix's recent House of Cards debut.
Nancy McConnell, VP of digital sales, Bell Media says the launch is part of Bell Media's plan to be aggressive around the launch of digital platforms for its original programming.
"We have launched similar companion series for our original programs The Listener with Switch and Saving Hope with Ask Gavin," she says. "The Dark Corner is designed to drive appetite for new and existing fans and to deliver an additional insider experience."
The Dark Corner stars Roger Cross, Brendan Penny and Lauren Holly in the exclusive digital series.
"With an ongoing strategy to create engaging digital companion series, we knew from the beginning we wanted to do something innovative with Motive in the digital space that would drive appetite for new and existing fans," said Mike Cosentino, senior vice president of programming at CTV Networks in a statement.
McConnell says there are advertising and sponsorship opportunities available around the new online series.
From Playback Daily, with files from Val Maloney