Stream: Why original brand content is your best bet for Cannes glory
Digitas exec John McCarus told a panel on online branded entertainment that premium content made by a brand, rather than rented, has the best chance for success.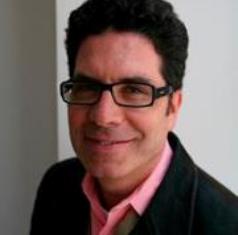 As a jury member for the 2013 Cannes Lions, John McCarus has viewed a lot of impressive online branded entertainment during preliminary judging in recent weeks.
So the senior vice president of brand content at Digitas offered some useful pointers to creating successful web video at the Stream conference in Santa Monica on Monday.
For starters, the best digital content McCarus has viewed is originated and owned by the brand, rather than sponsored.
"So if you think of content as created, co-created and curated, all of which you have to do to have a publishing footprint, ideas that are created and involve a core team connected to the brand are the ones that are going to win awards, certainly this year and probably most years," he told the Stream panel on online branded entertainment.
But as brands increasingly look to make rather than buy content, McCarus warned the origination calls for a more complicated set of partners at the creative table, and a more challenging discussion.
"Where creation used to be more of a sequential thing – we have a story, talent and idea and hand it off to someone who can figure out how to get some views and build an audience – that's no longer successful," he argued.
Now the initial creation phase calls for identifying the audience, how to design for it, and securing the right production partners and technology to drive true adoption.
The upside from having so many creative cooks in the kitchen, however, is producing branded content with a distinctive and memorable voice.
"The big space is around understanding what the brand stands for, and coming up with something that provides value and that the brand is credited for," McCarus said of branded content likely to earn kudos from industry peers.
That winning branded content doesn't amount to a product demonstration.
And it's not a stunt.
"It's that big idea that the brand can connect to in a halo kind of way," McCarus argued.