Say Media launches Adaptive Ads
The new ad option, which is launching with a campaign from Microsoft, allows clients to provide content across devices by changing sizes based on the screen.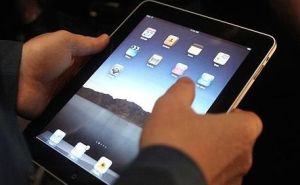 Say Media has launched Adaptive Ads, a new cross-platform advertising option on its technology site ReadWrite.
The new ad option is available in two formats: Adaptive Stripe, an inline, full-width banner that works within shorter pieces of content, and Adaptive Fullscreen, a 100% share of voice ad experience. Both options change sizes with the screen size on the device and are being launched with a campaign from Microsoft Office 365.
"As we have become a media company over the past couple years, developing and producing our own content we are trying to get brands to integrate into that community without it being disruptive and intrusive," Paul Cassar, VP at Say Media Canada, tells MiC. "Adaptive Ads is our solution for that."
Cassar says the new ad solution has been in the works for the past six months, with plans to add it to other sites in the media co's network in the near future. He says the new ad solution is the first it has produced on its own, all previous ones were made to fit into current standards from other digital publishers.