Branded content industry rapidly evolving: Study
The Branded Entertainment Landscape, the first of a three-part study that delves into the space, breaks down current trends and opportunities for Canadian content creators.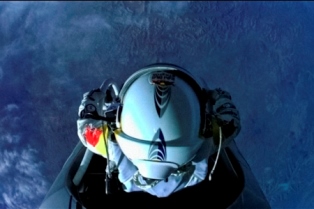 Branded entertainment is no longer simple product placement or a "sponsored by…" tagline.
As audiences shift to consuming more social and video content, brands are responding by becoming more integrated in their messaging across platforms. Funds and financing are shifting with them to create deeper, added-value branded entertainment. Those are two key messages from The Branded Entertainment Landscape, the first part of a three-part study entitled Branded Entertainment: A New Production Financing Paradigm, prepared by Duopoly's Catherine Tait.
Released by the CMPA at last week's Merging Media conference in Vancouver, the study breaks down the current trends in branded entertainment.
Financing models, particularly in Canada, are in flux, the report states. While the traditional model has been comprised of brands fully funding campaigns, the proliferation of multi-platform campaigns and social media content has changed the status quo. Increasingly, agencies or producers who develop and pitch concepts to brands are in a position to take an ownership stake in the property.
While broadcasters have traditionally held the reins in the space's "balance of power," the report states, digital platforms and channels, creative agencies and now indie producers are gaining momentum as more powerful players.
The definition of branded content has broadened over the last 15 years into what Forrester Research says is "content that is developed or created by a brand to provide added consumer value such as entertainment or education."
The content is designed to build brand affinity, not sell a product or service, with brands becoming storytellers who are facilitating a two-way conversation and deeper consumer engagement, the report states.
As evidence of this shift, in 2012, the Cannes Lions added a branded content and entertainment category; agencies, prod-cos and broadcasters alike have begun launching in-house branded entertainment divisions or initiatives; and veteran producers and marketing experts have branched out to launch their own indie branded entertainment companies and consultancies.
According to the study, video is the fastest and most consistently growing medium for content marketing, with brands being important players in the funding, promotion and distribution of this video content.
The report calls affinity content "perhaps the most powerful new entrant into the world of branded entertainment." The brand doesn't appear in the content, but instead acts as the publisher of the content, which conveys a message that aligns with the brand's values. The report cites Red Bull's Stratos jump (pictured) as a gold example of a project that enhanced the brand's status without explicitly mentioning the brand in the content.
Other varieties of branded content pinpointed in the study include sponsored content, product placement or integration, native advertising and brand-centric original content.
The new entertainment landscape has also been affected by a shift in consumer control in how, when and where viewers consume content; lower costs of content production and distribution due to the explosion of platforms on which to deploy it; digital analytics and ROI measurement; and the increased availability of cross-platform opportunities and converged media campaigns.
From Playback Daily